Bellow-Cam Mk 2

Another Camera
The
Vesta
fits quiet OK, but not really well.... Philips, for what ever reason, appears do design funky shapes for webcams... Logitech obviously shows some more heart for tinkerers, doing so they designed a ball, long ago, and sticked to that design. Certainly a ball fits better into the bellow-cam... Have another look... you might recognize a QC-4000pro in un-modified state.
The webcam is held by self-adhesive window frame insulation rubber, the circular openings of the bellow are perfect to fit the QuickCam-ball in....
In this stage I have chosen to mount the camera on an EQ2 mount. The Ra and Dec axis allow easy aiming when the coordinates of the object of interest are known, furthermore the mount enables manual tracking.

side view with 50mm lens
resulting field of view about 4°


side view, 135mm lens with "dew cap"
resulting field of view about 1°30'


front view with 50mm lens


back view


front mount detail, no lens


rear mount detail


the "victim"


the "supporter"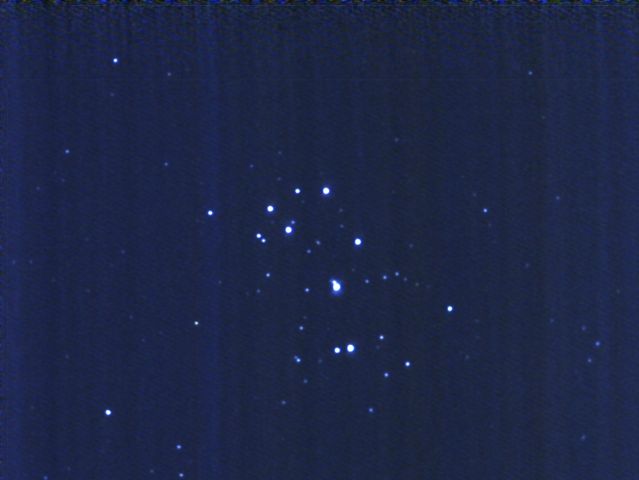 M45 (Pleiades) recorded with the above setup